---
? Barcelona, Spain
---

MRKTRS WKLY #40
---
LEARNINGS OF AN OBSESSIVE SLEEP HACKER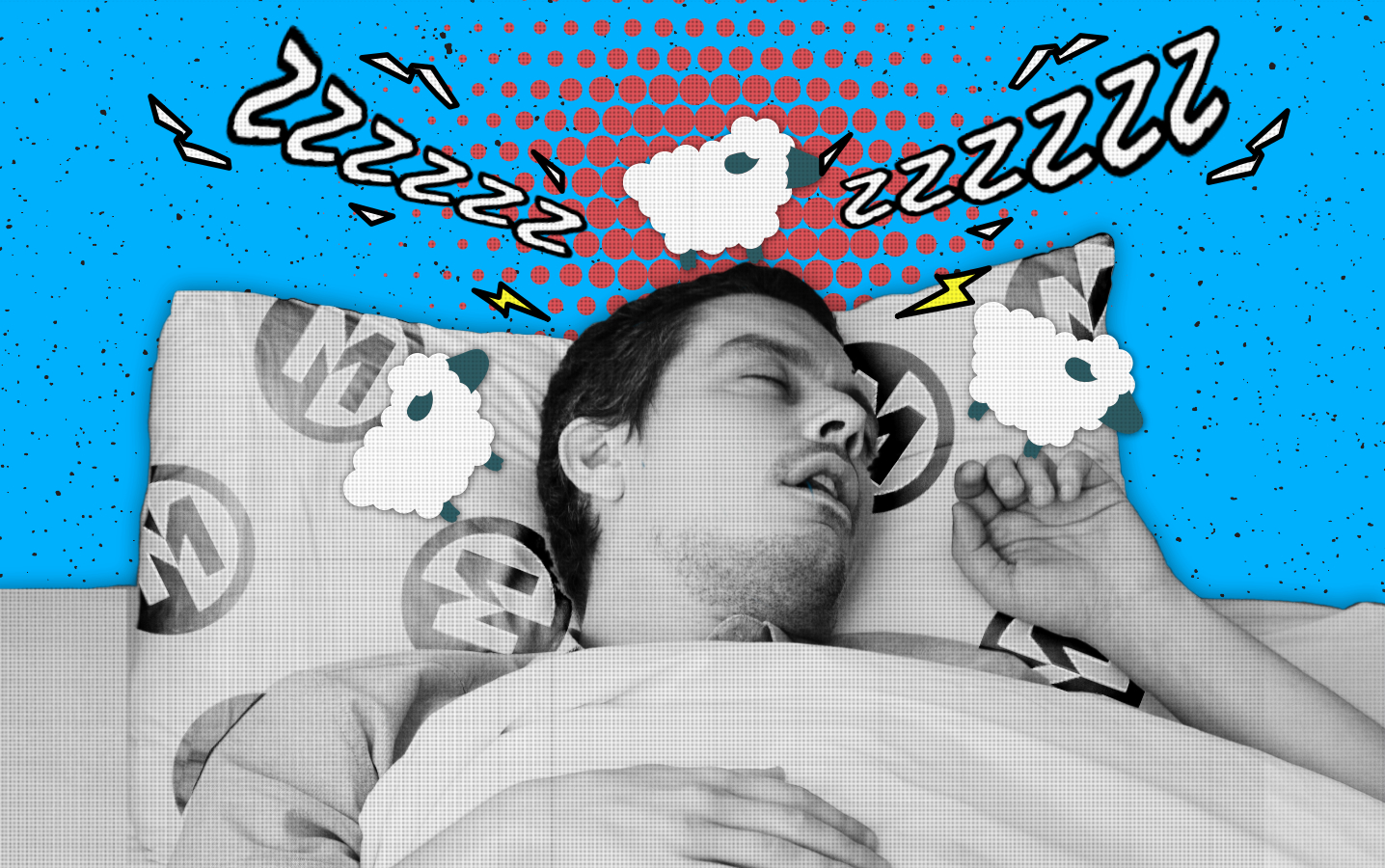 Chris Davidson obsessively tracked his sleeping patterns for six months to discover how to optimize his sleep and increase productivity. And he came to some interesting conclusions.
Chris set out with his sleep tracker (Jawbone UP3) synced data to Sheets and listed all potential sleep affecting factors. From his exercise that day, amount of caffeine, amount of eating, drinking, supplements to whether he'd had sex.
In general, a person needs 7–9 hours total sleep and 1.5–2 hours of restorative sleep per night on average. His goal was to have 7-7.5 hours and reach 2 hours of restorative sleep per night. A 30% ratio of deep to light sleep.
Here's what his experiment revealed:
☕ After a week of no caffeine, his restorative sleep increased to 30%. He moved to only one coffee in the morning.
?️ Exercise had no effect on restorative sleep, but increased total sleep. However don't exercise too close to bedtime.
? Similarly, not stimulating the mind with TV or phones before bed helped increase total sleep but no increase in restorative sleep.
? Total sleep and restorative sleep were both 15–20% lower when eating or drinking unhealthily. Don't have more than one alcoholic drink per night.
? Sex increased restorative sleep by 20%.
? Sleeping aids work if breathing or sensory overload is an issue
? ZMA increased deeper sleeps and crazier dreams!
The upsides? Chris experienced an increase in productivity, found his workouts were more rewarding, dropped body fat and gained muscle without changing his diet, and found he had more energy in his everyday life. His obsessive research paid dividends.
---
THE ULTIMATE AFFILIATE GUIDE TO BARCELONA
Catalonia is set to be overtaken by affiliate marketers next month with Affiliate World Europe coming to town.
This massive guide from Advidi helps you prepare for the trip, offers insight into some of the hottest spots and sights to check out, the events going down as well as exclusive interviews with some of the speakers including Tim Calwell, James Petrellis, Mirella Crespi and Nathan Chan.
It's definitely worth a thorough read.
---
WEEKLY PICKS
GENESIS CITY – Digital 1,100-square-foot plots in Genesis City, a virtual world built on the blockchain, are selling for as much as $200,000. ?️? — Check it out
AIRPORT WIFI –  Need to ensure you have quick, reliable free internet when flying from in the States? Here's a top list of US airports with the speediest free wifi. ✈️?  — View List
DEEP FAKES – AI face swapping is getting insanely realistic.  ?➡️? — Read More
VR – Here's why Virtual Reality is the next big advertising medium. It's immersive and 'cool'. ??— Read Here
MONETIZED MESSENGER – Facebook are rolling out autoplaying video ads on Messenger. It seems there's no taming the beast  ?? — View More
---
PHOTO OF THE WEEK:
ANDY BANFI w/ FINALE LIGURE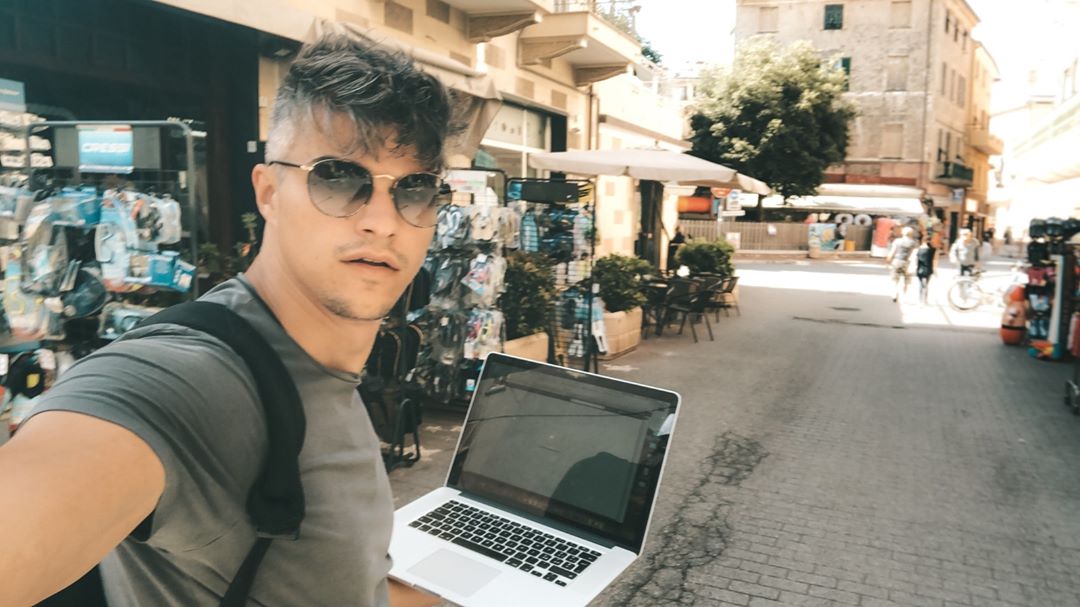 Submit your best work/lifestyle photo or video in the MRKTRS Facebook Group
---
HOW TO WRITE EMAILS THAT DON'T SUCK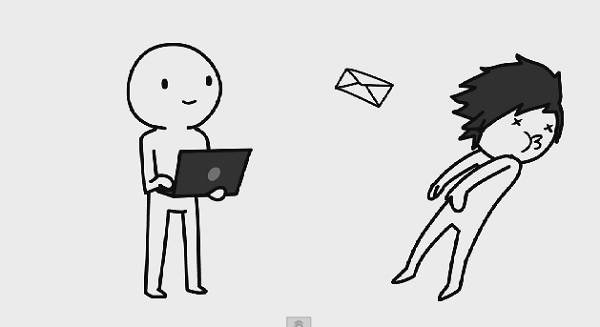 Every entrepreneur faces sending a cold email (or message) to someone they've never met before, yet need something from. Oh and their inbox is always inundated.
And 91% of cold emails suck. So how do you avoid the cold shoulder? Well, you start by abiding by these fundamental rules:
I solemnly swear

never to misspell

Patrikc's name. Whoops.

I shall make the

benefits

for said person

clear as day

.

I promise to make it

easy

for them to respond. A simple

yes

will suffice…

I wholeheartedly respect that I'm not actually

owed a response

. Don't take it personally.
This useful article by Growthlab outlines 4 different scenarios entrepreneurs face sending a cold email, and offers simple templates to ensure you actually get heard.
Whether it be guest posting, pitching a journalist, asking for advice or attempting to request a meeting – it's time to level up your outreach game!
---

Stay tuned for the next edition of MRKTRS WKLY.
Want to offer some feedback or submit content? Email us at [email protected]