---
? Kentucky, USA
---

MRKTRS 

x

 STM WKLY #76
---
ALCOHOL CONSUMPTION HELPS ONLINE SALES!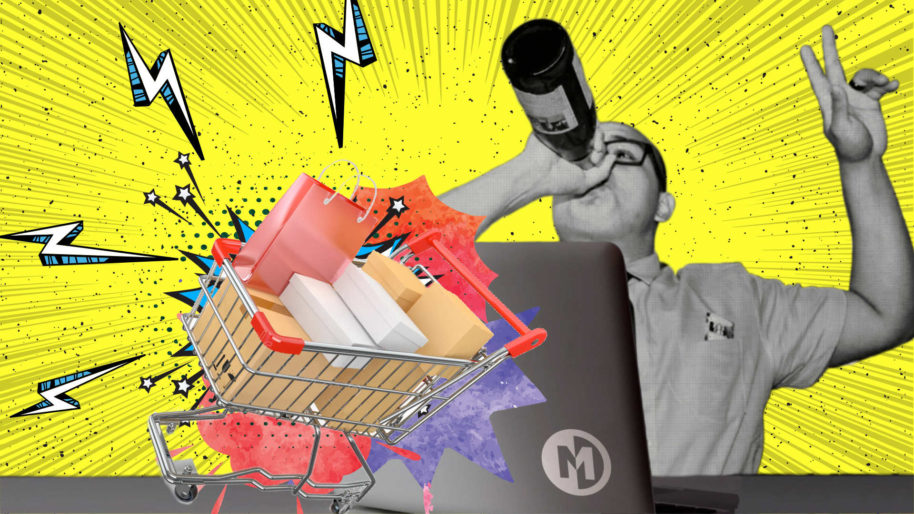 Drunk people love to shop online. No kidding. It's an estimated $45 BILLION industry in the US alone.
Based on a recent survey conducted by theHUSTLE, as much as 79% of alcohol consumers have made at least one "drunk purchase". Chances are, the remaining percentage have also, but they just can't remember (or are too ashamed to admit it!)
Now a few details about the survey and the key findings:
2174 alcohol consumers took part in the survey between March 11-18.
79% of them reported at least one purchase made under the influence of alcohol.
$444was the average annual spend per "drunk shopper".
Clothing and shoes were the most common items purchased.
Amazon was the most used platform for drunk shopping.
The full study contains a whole lot of interesting data, including what type of alcohol people consumed before shopping, gender, income levels and professions of the shoppers, type of goods bought, average purchase value per US state and even the most weird purchases made. To check all the data, read the original study by following the link below this article.
So what would a typical "drunk shopper" look like? It would be a millennial woman from Kentucky with a yearly income of $75k+, working in the fashion or sports industry. Her purchase would most likely contain some clothing, movies or games and there is a high probability she'd be drunk from beer or wine, that she drinks 10+ units of per week.
Ok, so now when we know drunk shopping is BIG, what do we do about it? Big brands are already using this to their advantage! Online shopping is using all kinds of psychological trickery to make us buy things we don't need, hard to argue about this. And as we all know, alcohol consumption reduces our control, self-restraint and decision making abilities. As a result, a drunk person is more likely to fall for the tricks and buy.
How to take advantage of this?
Dayparting:late

night flash sales or special offers.

Events:think

about special events such as the Superbowl or significant holiday events like New

Years

Eve. Alcohol consumption increases during these.

Age groups and their habits:weekend

evenings, start & end of the summer vacation… younger people party like mad and they all carry shopping devices a.k.a. smartphones with them.
We could go on, but you get the idea. Whether this is something that could help your business is up to you to decide, but the opportunity is here. And who knows, with all the data FB collects about their users, one day they might introduce a targeting option for frequent alcohol consumers ?
---
FACECOIN TO BECOME THE GLOBAL CURRENCY?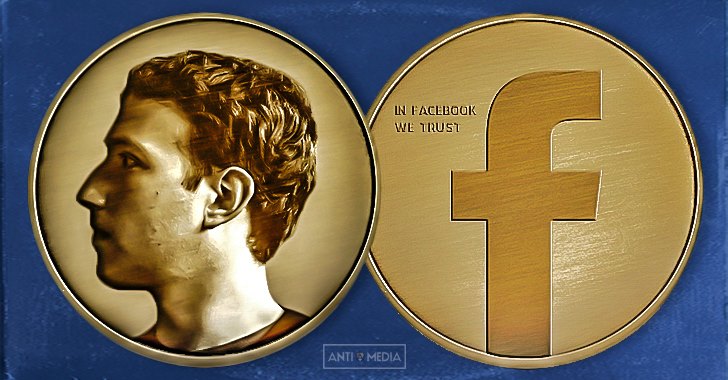 The world's reserve currency used to be gold, where the value of a dollar was pegged to the value of gold. One day the US decided to unpeg the dollar from gold, paving the way for the 
dollar to replace gold as the world's reserve currency. 
Ted Livingston, founder and CEO of Kik (a billion dollar messenger platform) and Kin (their cryptocurrency) asks: What will stop Facebook from doing the same? 
We've seen Facebook making many big moves recently, from their shift in focus towards private conversations as well as their investment in blockchain and confirmed news of their own stablecoin. Could these be stepping stones for a bigger shift to create a currency for the physical world? 
One look at China, and they have the perfect framework to replicate in Wechat. 
It's dominating in China and has become much, much bigger than just a messenger service. They made a compelling case for users to bring money onto their platform. To move it around. And have created endless opportunities to spend on everyday essentials within the messenger. Bills, food, travel. It's essentially displacing cash in China. 
So how can Facebook do it? Ted believes Facebook's stablecoin, nicknamed "Facecoin", can solve one big problem to start with: international money transfers. 
How?
Their playbook looks something like this: 
The compelling need: remittances.
Moving money: the blockchain.
Keeping money inside the system: the platform.
By firstly solving the issue of expensive overseas transactions, they'll have money flowing through their platform by the billions. Then there's already an internal infrastructure waiting to be run solely on their stablecoin. Facebook and Instagram shopping. Marketplace. Not to mention their moves to tie all their messenger apps together. 
Facebook's wheels are already in motion for remittances offered by their stablecoin on Whatsapp, with India their first testing ground.
Is this the start of something massive that truly will displace the USD? 
Check out the full piece from Ted for more info.
---
WEEKLY PICKS: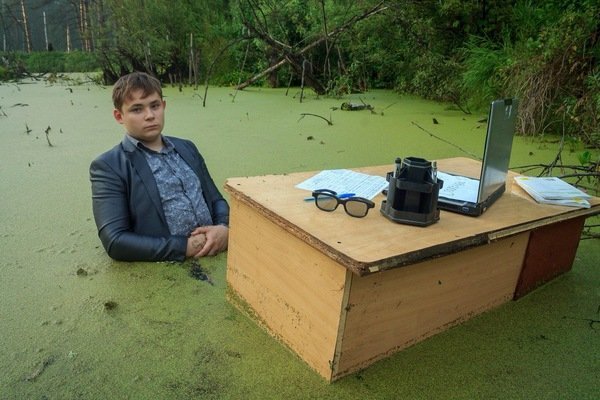 SWAMPED – This Russian digital nomad bargained hard, and secured the entire swamp for himself  ? — View thread
BREAK UP – Shopify and Mailchimp are getting a divorce. Which means you can no longer add the 'Chimp to new Shopify stores. And integration will be phased out as of May. There's two sides for every story, so check out Techcrunch's goss for the reasons behind the split ?  — Read more 
SPLIT-TEST – Are you 100% sure your split-test has reached statistical significance? House of Kaisen has a split-test calculator for you to determine if your split test results have reached 95% statistical accuracy ? — Calculate now
THREADS – Facebook Messenger now has threads! A long overdue feature that has been a strength of WhatsApp's, the ability to reply to particular message, will be rolled out to it's 1.3 billion users ?  — Read more 
---
FEATURED STM THREAD: WHAT'S WORKING IN AFFILIATE MARKETING IN 2019 REPORT IS ALMOST HERE! 
It's that time of the year again, the "What's Working in AM" report for 2019 is almost finished and ready to go live. Two of the longest running STM Forum senior moderators Amy (vortex) and Matej (matuloo) are doing the final checks and edits on the most detailed and epic report this industry has ever seen.
Countless hours went into planning, editing and compiling the submissions from industry experts we chased down and bugged until they surrendered and agreed to take part in our longest report ever.
Last year's report was downloaded more than 10,000 times and we expect the 2019 edition to do just as well. In an attempt to make this one even better, we've added sections on eCommerce and SEO and contacted more affiliates, networks, spytools … 
More than 70 individuals and company reps worked with us, which resulted in way more content than we had last year. The final guide is set to go live next week and will contain a LOT of great data on almost 200 pages! Stay tuned! 🙂
---
Stay tuned for the next edition of MRKTRS WKLY.
Want to offer some feedback or submit content? Email us at [email protected]