---
? London, UK
---

MRKTRS 

x

 STM WKLY #73
---
POCKET PROFITS WITH PUSH!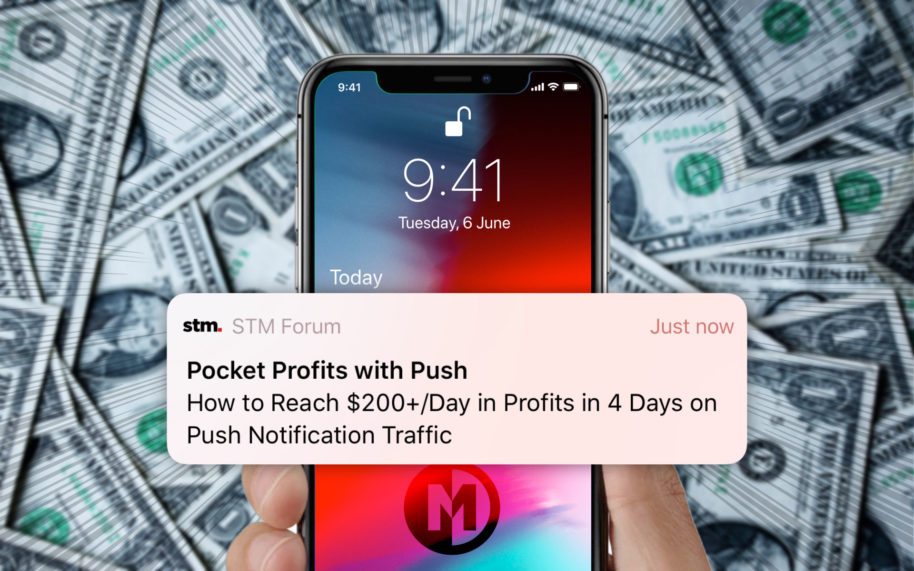 How many times have you heard the word PUSH over the last few months? Seems like everyone is PUSHing it in the affiliate space lately, so what's actually going down? We're talking about "push notifications traffic", which is a recently re-discovered traffic type that has taken the affiliate industry by storm.
First of all, push notifications are not new, they've been around for a few years. But for some reason, they went under the radar of the affiliate community, which is only now starting to explore this very promising format.
What makes it so hot, you might ask?
It is a BOT resistant format, you simply cannot send pushes to bots … unfortunately, some networks are already sending in bot hits, trying to pretend it's push traffic. But if you work with the clean ones, it's easy to optimize.
It is a very affiliate friendly format. Tired of the ban hammer dance? Push networks are quite lenient.
It works with multiple verticals. Dating, Finances, Crypto/Binary, Casino, Sweepstakes… All your favourite verticals can convert with push traffic.
It comes in VOLUMES! Various push networks control push permissions from 100s of millions of users
It is cheap traffic, even 1 cent clicks are possible in plenty of lucrative GEOs.
We could list more pros, but these are the most important. Let's just list one "warning" instead, this opportunity may not be around for too long. As with any "hot" thing in affiliate marketing, regulation is guaranteed to kick in at some point and lower the performance.
Wondering why someone would be regulating something that the users gave permission for? As usual, the parties involved are pushing the envelope a bit, users get dozens of push messages daily, many of them don't even know how they subscribed in the first place and that means…What? Complaints!
Sooner or later, the major browser developers such as Chrome will step in and put an end to this wild west El Dorado gold rush 🙂 So if you want to try push traffic, do it NOW! Starting with a new traffic type can be tricky though, so that's why we want to introduce you to a recent Case Study by one of STM Forum's moderators Erik Gyepes.
Erik only needed 4 days to reach $200 per day profits with push traffic from the ZeroPark network and all he did, was documented in the study. And now we want you to benefit from his experience and profit.
Follow the link below and we will email it to you for FREE!
---
REDDIT WANTS MORE MRKTRS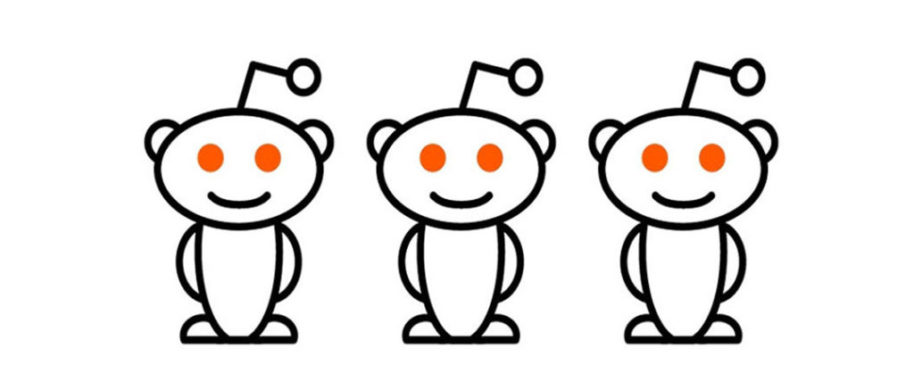 Reddit are attempting to attract more direct response advertisers and marketers by leveling up their ad platform.
Previously just offering CPM bidding for brand awareness campaigns, the logical next step for the "front page of in the internet" was to offer a full self-serve platform that could rival the big dogs.
New tools include:
5 campaign objectives incl App installs, conversions
CPC 
Improved pixel w/ click & view-through attribution of 1,7,28 days.
8 conversion events incl ATC, Purchase, Lead, Sign Up.
Improved reporting– get granular results
It's an interesting move from Reddit who have raised significant capital recently and made some big hires to manage their ad platform overhaul.
Check out the thread on the MRKTRS group to tune into the Reddit discussion laid down by Loz Green. MRKTRS reveal what's worked for them on Reddit, plus a Pro Tip involving subredditor mods.
---
WEEKLY PICKS:

CALCULATOR – Got a specific revenue goal in mind for the next 12 months? Find out how many sales + customers you need ?— Calculate now
RESILIENCE – Why the founder of Buffer left his multimillion-dollar business to search for emotional resilience in the woods. ? — Read more
CHATROOM – Expensive Chat is a chatroom that charges you a penny for every character you type. Why? A social experiment to see what happens when every character costs you cold, hard cash. ?— Read more
FACECOIN – Facebook has more than 50 engineers working on its top-secret blockchain project, Telegram raised $1.7 billion for their crypto project "Gram". Will they succeed bitcoin? ?— Read more
---
VOLUUM HAVE A SPECIAL SUMTHIN' FOR MRKTRS!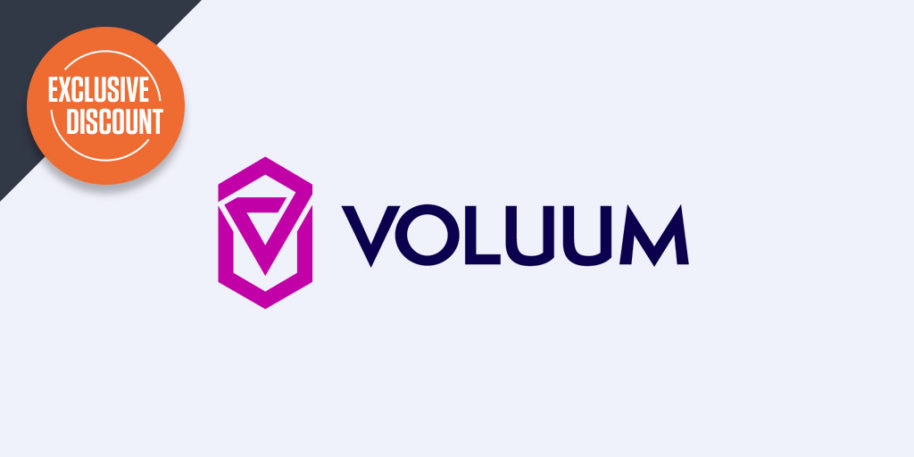 All MRKTRS know Voluum, the tracking solution that revolutionized the still waters of affiliate tracking a few years ago. It was the first tracker to offer a true cloud hosted application, which made the lives of all less tech savvy MRKTRS 10 times easier.
Last year however, lots of their users shifted to the newly emerged competitors, be it due to different preferences or the price increase that wasn't received very well across the industry. After all, it looks like the complaints reached the right ears.
On March 5th, Codewise (the company which develops Voluum) announced the new "Entry Level" plan, with a very competitive price tag of $69, which was further lowered to $62 for selected partners, such as the MRKTRS & STM squad.
This plan doesn't include the AI and Fraud detection functions, but all the standard tracking features are included. And if you ever decide you need this add-ons, you can always upgrade. So in case you moved away from Voluum or decided to start with another tracker because of the higher price tag, it could be time to reconsider.
---
FEATURED STM THREAD: 
AM INDUSTRY HEAVYWEIGHT DEPESH MANDALIA JOINS THE STM FORUM FAMILY!
Every show that we (STM Mods) attend, such as the Affiliate World Europe or Asia, plenty of people stop by our booth and ask one simple question: "What so special about the STM forum?" The answer is fairly simply to make, it's all about the people who visit and post on it.
We could build the most pretty website, have the best tools and cutting edge features, but without the people, it would be worthless. So instead of spending our time on perfecting the interface, we focus on attracting the best brains in the industry to join us and start posting and helping others on the forum.
And this time, we scored a real heavyweight of the affiliate marketing industry : Depesh Mandalia, a 7-figure Affiliate Marketer, 8-figure Facebook advertiser, 9-figure Ecom guy just joined the STM family and is ready to help our members. Depesh started with an intro post, summing up his bumpy road from being broke to generating millions in revenue for him and his clients.
---
Stay tuned for the next edition of MRKTRS WKLY.
Want to offer some feedback or submit content? Email us at team@mrktrs.co