---
---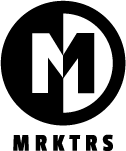 ---
Snapchat Giving Away $1M/day 🎯
Spotlight – Snapchat's recently released feature to officially compete with TikTok.
What's Spotlight?
Spotlight will allow creators to share their snaps to the broader community.
Why is this good?
Because creators have been crossposting their content from TikTok for quite some time but now they'll have the option to share their content all in one platform without needing a public account or an influencer following.
It means users with personal accounts have a fighting chance against Snap Stars with millions of followers.
Snap Inc is distributing $1 million USD per day to get users to choose Spotlight as their platform of choice. Earnings are based on video CPMs.
"In case you're losing track, Twitter is now Instagram, Instagram is now Amazon, Amazon is now CVS, and Snapchat is now TikTok. 🤯"
>> Go see the full piece on ProductHunt right here <<
---
[SPONSORED] Popunder Traffic Myths Finally Debunked
So, popunder ads are dead and the traffic sucks, right? But how come we still see it all over the internet?
At PropellerAds, we're pretty curious as well, so we've conducted a bit of research to find some answers – and our results will blow your mind!
(Spoiler Alert: We have a gift for you to download!!!)
Okay, are you one of those who believe in these Popunder myths?
Let's debunk some common myths:
Myth #1: Popunder Traffic Has Poor Quality – The best way to disprove this myth is to look at the number of world-class advertisers are still working with this format (Spoiler: sooo many).
Myth #2: This Ad Format Isn't Effective – Also not true, and you'll see that when you download the PDF.
Myth #3: It's Super Intrusive – Seriously now? Have you seen unskippable video ads?
At PropellerAds, we've worked with popunders for almost a decade now, and we're completely sure that this format is alive and kickin'.
If you hear an affiliate talking bad about popunders, there's a strong chance they've never even tried this awesome format.
Below, take a sneak peek at stats you can find inside our FREE PDF:
Top countries including India, Brazil, the USA, Indonesia, the UK, and France

830M+ impressions in India alone

Average CPM for the top 5 countries is $0.63

Average conversion rates as high as 1.02% in some areas

5.72 billion mobile device impressions per month
AND MORE!
Ready to Get Started with Popunder Traffic?
Download our Popunder Traffic: Benchmarks & Market Trends 2021 Report and see the numbers for yourself.
---
Weekly Picks
DESIGN 1ST– Quick-start guide to building a design-first company — Read more

MACBOOK AIR – The MacBook Air is once again the benchmark by which other laptops will be measured — Read more
AUTOMATION BAD? – Automated workflows are eating the world — Read more
SHOWERTHOUGHTS – "It doesn't matter how many fish there are in the sea if you don't know how to fish." / u/Panthropoly
Source: Reddit
---
[INFOGRAPHIC] 10 Facebook Trends To Know in 2021 – OBERLO
Keep one eye out for these key Facebook trends in 2021 – courtesy of Oberlo.
Here's a quick summary:
Facebook Live back in favour
The AR ecosystem on Facebook
Facebook video marketing to grow
Private, interest-driven communities
Include online shopping experiences
Facebook News Feed ads format remains king
Chatbots potential
More support for small businesses
User-generated content
Hashtags usage to improve reach
>> Go see the entire infographic HERE <<
---
FEATURED STM THREADS: TOP5 most viewed threads on STM
There is a lot going on the STM Forum all the time, so let's look back at the 5 most viewed threads of this week.

1. A Newbie's road to his first Profitable Campaign!

One of the most recent Follow-Along threads, started by "algierotje" where he shares the initial troubles as he moves forward with the most common newbie combo "push traffic and sweepstakes offers".

Link: https://stmforum.com/forum/showthread.php?49446


2. How to find a profitable offer as a newbie??

As many other newbies, "ranrev" got stuck in the process of finding an offer that would show promise. And he did receive a lot of solid advice… what GEOs to looks at, which ones to avoid, how to test effectively and so on…

Link: https://stmforum.com/forum/showthread.php?49439


3. Roast Me PLZ

"Kelvinhe" is an aspiring e-comm store operator and he joined the forum to get his store ripped apart by the more experienced members of the community. Shortly after starting the thread, he received a load of great info on how to improve.

Link: https://stmforum.com/forum/showthread.php?49521


4. A Guy From Lithuania Gets Rich or Dies Tryin'

Another great follow along started by "mantas" who joined the forum in July, but really started to push hard in September. It didn't take long for his hard work to start showing results… mantas reached his first profitable days in October.

Link: https://stmforum.com/forum/showthread.php?48467


5. Vortex' 40-Day Tutorial 2019 (Voluum) – Intro and Index

The unofficial bible of every STM newbie, Amy's 40-Day tutorial remains in the top threads list week after week and this one is no exception. We don't have "official" data for this, but Amy's guide is arguably the best step-by-step AM tutorial out there.

Link: https://stmforum.com/forum/showthread.php?42326
---
Stay tuned for the next edition of MRKTRS WKLY.
Want to offer some feedback or submit content? Email us at [email protected]